Sales Director, James Lamplugh, and members of his local gym, recently took part in a heroic physical challenge to show their support for Ukraine.
Members of TRAIN Heald Green, including James, were horrified by the images witnessed on TV showing Ukrainian's fighting for their lives and their country. As European neighbours we've come together as a nation and seen lots of generosity and support, whether that be donating clothes, food, medicines and other essentials to help refugees in these times of despair.
To help do his bit, James set up a fund-raising event, in partnership with his local gym, in which they completed 7 x Hero WOD's to help raise funds for the Ukrainian people. One WOD was completed per hour, over a 7-hour period, spelling out their support for the Ukrainian people.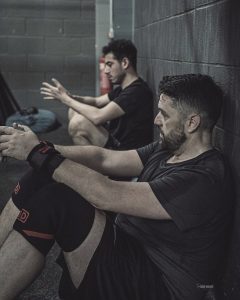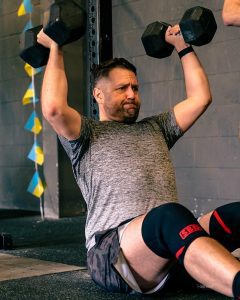 In case you haven't heard of what 'Hero WODs' are, check out this link – https://wodwell.com/wod/sgt-wyt/
We'll be honest, its tiring watching just one of these being completed, let alone physically having to complete 7 of them!
So was the pain, sweat and tears worth it? Of course! James and the team set out to raise £500 in sponsorship, with 100% of the proceeds going to the Disasters Emergency Committee. After smashing their Hero WODs challenge, they also obliterated their fundraising target, receiving just shy of £1,700 to date.
A huge well to them all – an incredible display of hard work and determination (and a fair degree of insanity), but for such an important cause that has touched us all in recent months. If you're equally as impressed, there is still time to show your support by donating to their Just Giving page: https://bit.ly/3xXAKSC
Following the event and in his own words James commented: "I'm never doing that much exercise ever again!"
We don't blame you James, congratulations, we're super proud of you!