You want a
successful launch

, we've got the rocket fuel!

Any new product development (NPD) is a really exciting time for brands. However poor management of the product can really affect the launch. Obviously a product needs a really successful lift-off to sell, however, without the correct availability, visibility and timing being achieved – it can become a thing of the past before it's even had the chance to land in the customer's basket.
But don't worry, our team of store-space experts know what NPDs need to skyrocket.
During the NPD process, our
brand experts

will work with you to achieve…
Live data analysis of new line performance ensuring availability from Day 1!
Placement providing real insights into what your audience wants
Educating the store in regards to the USP of your new lines
Ensuring correct NPD marketing, product placement and promotional display
Their eventual success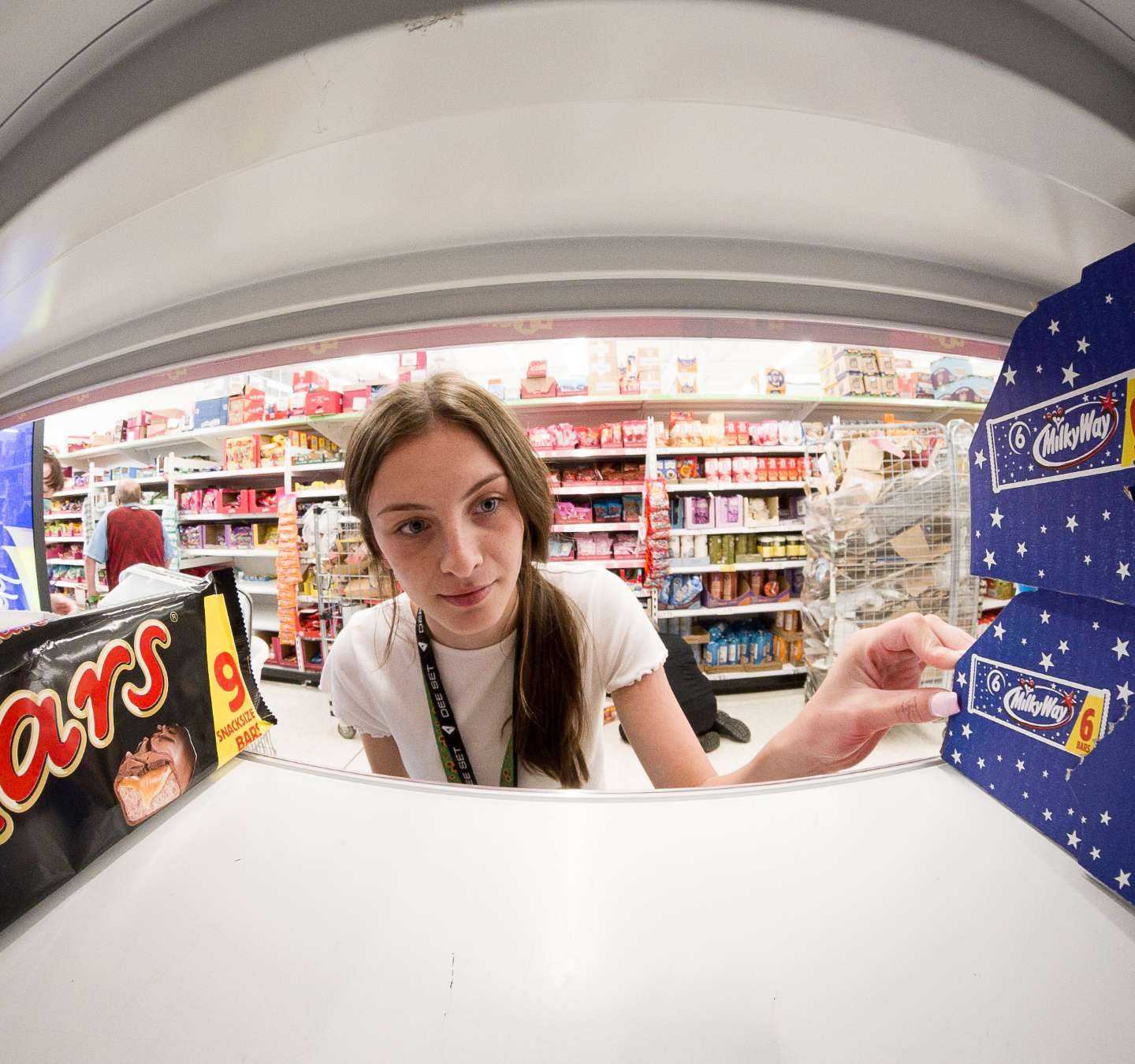 Our Brand Champions are within
10 miles of 97% of stores

in the UK, ready to support with 365-day promotion for your brand.
Shelf-space. Positioning. Visibility. Product selection. A lot of thought and expertise goes into maximising your sales. We get it. And whether its POS installation, check and fix, auditing or range changes, we combine big brains with big data to make sure the right improvements happen.

1,000,000+ interventions each year

3,500+ data-led calls per week

3 billion data units at our fingertips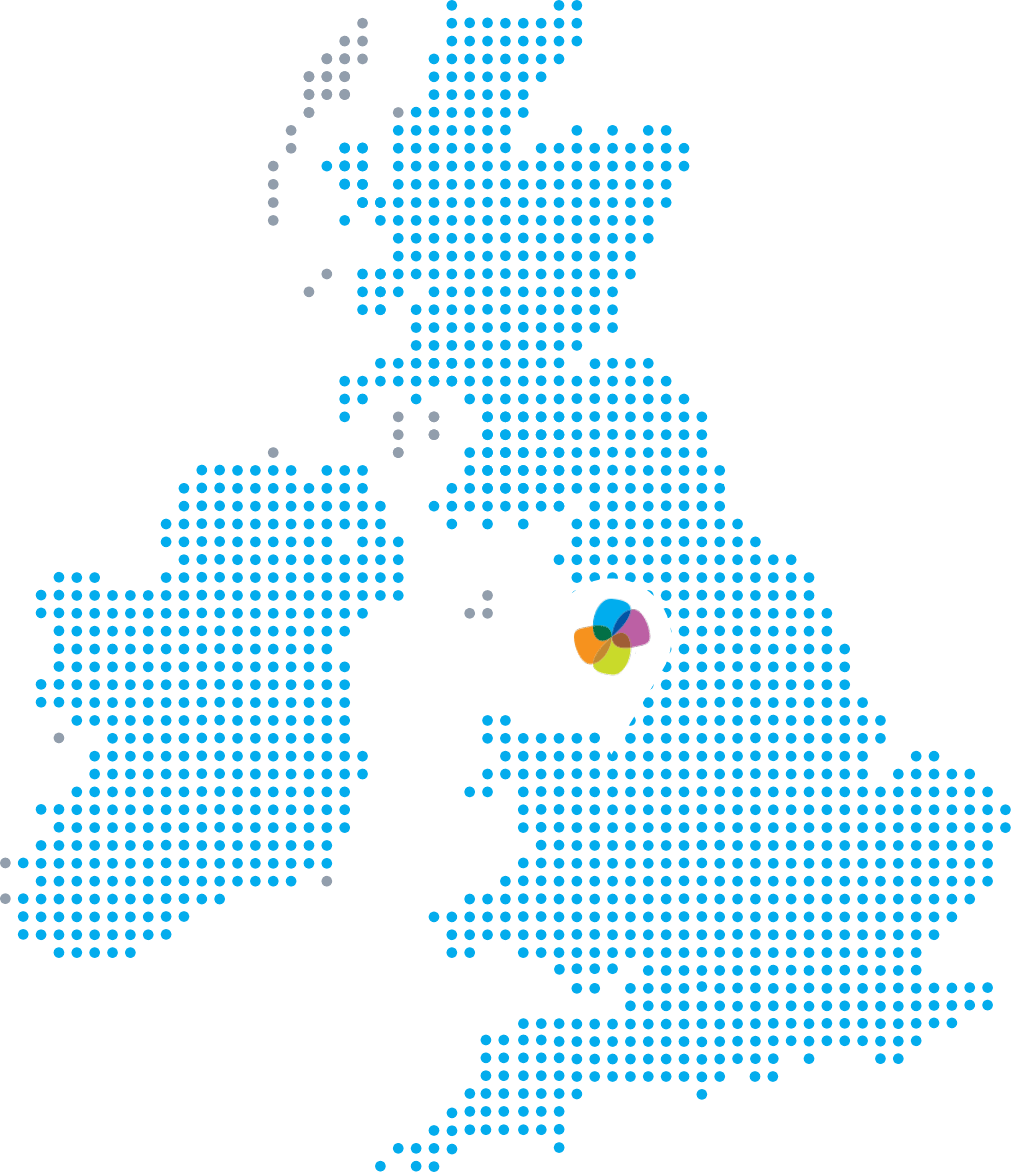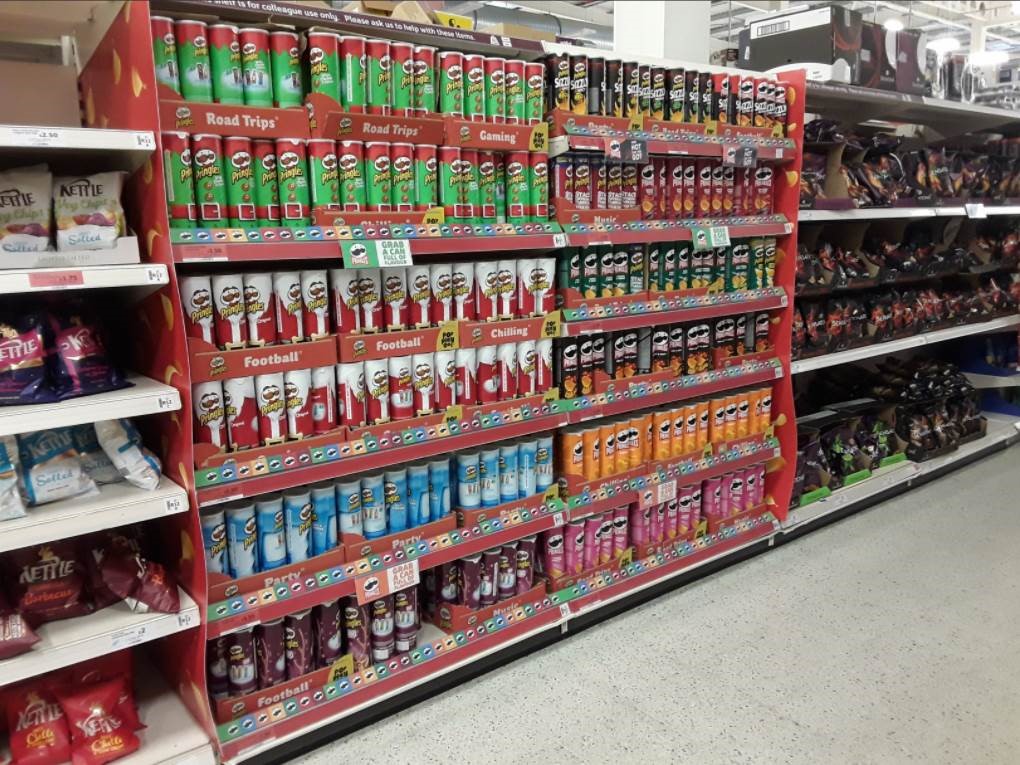 NPD Launch and Range Reset
Go for launch! 
It's all come down to this. 
You've researched your target markets, set out your product road map, gone through all sorts of alpha and beta testing… and now you're finally through with the pre-launch phase.
At Tactical Solutions, we know a good launch is a coordinated effort between a number of external and internal teams, bringing plenty of experience and hard work to the table when designing and creating a product for potential customers.
With this much effort taken to get a product to market, we know just how crucial a successful launch is for brands. That's where we can help. 
Whether you already have a marketing strategy in the works or are looking for key insights into product positioning, we can transform your campaign.
Fueled by over 3 billion units of data, big brains, and even bigger ambitions, our team can work alongside yours as part of a careful collaboration to supercharge your new product launch – and everything that comes after. 
Using cutting-edge technology and a whole host of field marketing solutions, we're your product manager's favourite kind of people for a reason. 
Our team of shelf-space cadets knows exactly what NPDs need to lift off, combining compliance, timing, and availability to smooth out any potential bumps and keep that product roadmap right on track.
But don't just take our word for it – have a nosy at our customers' successes here.
What is a good Product Launch or Range Reset?  
According to market strategy research, did you know that only 25% of all NPDs are actually successful? 
When it comes to launching new and exciting physical products, you'll know plenty about the numerous pitfalls and stumbles that can put all that planning on a bit of a wobble. 
Knowing what a successful product launch or range reset looks like in real-time can certainly help brands and product teams figure out what needs work or tweaking ahead of time – whether you are looking to transform your existing range or inject something new into the mix. 
Either way, an excellent launch or reset will generally aim to achieve the following points. 
And we're not just talking about ROI – that's a given. 
Hook, line and sinker your target markets 
Brands and prospective customers go together like birds of a feather, fish and chips… the list goes on. 
That's why great NPDs and product revamps will know exactly what the current customers want and figure out the perfect niche for your offering to sit. Customer feedback from previous ranges can be incredibly helpful here. 
Once you've confirmed that your brand has the time and resources to put these plans into action, it's over to the product teams to make those development dreams a reality. Then it's onwards and upwards.
Keeping this momentum can be famously difficult once the initial buzz has worn off, which is why staying on top of product movement and ensuring compliance and distribution plans are being stuck to is crucial. There's no point in having a fantastic product if the shelves are empty, which is part of keeping your customers happy and having the best view of your brand. 
At Tactical Solutions, our Brand Champions are within 10 miles of 97% of all stores across the UK, meaning that we can perform our award-winning data-led calls whenever and wherever you need them.
If you need someone to check on shelf space and planogram adherence following a range reset, glean data from POS, or assist with smoothing out in-store communications, we can help with a number of clever field sales methods. 
After all, we don't just want to see your product coast after launch. 
Our team can help it soar. 
Get them talking 
In the immortal words of Britney Spears, "Everyone has been doing emails.' 
We've come a long way since then – but she wasn't too far off.
Social media platforms are where marketing magic happens, but they are also great places to see what your customers think of your products and brand. Keep an eye on any social media campaign activity during the post-launch phase to get the full scoop as to their thoughts and feelings. 
Your marketing strategy will no doubt have a number of plans in place, but it doesn't hurt to have your finger on the pulse. 
At Tactical Solutions, we can help marketing teams focus on what matters. We'll keep our eyes on how your product is performing in-store, while you can stick to enjoying months of planning and development playing out. 
Sometimes it's nicer to work together, isn't it? 
We can seamlessly slot into the NPD aspect of product marketing, assisting your brand in maximising existing plans or helping you craft new and exciting ones that are guaranteed super-charged results.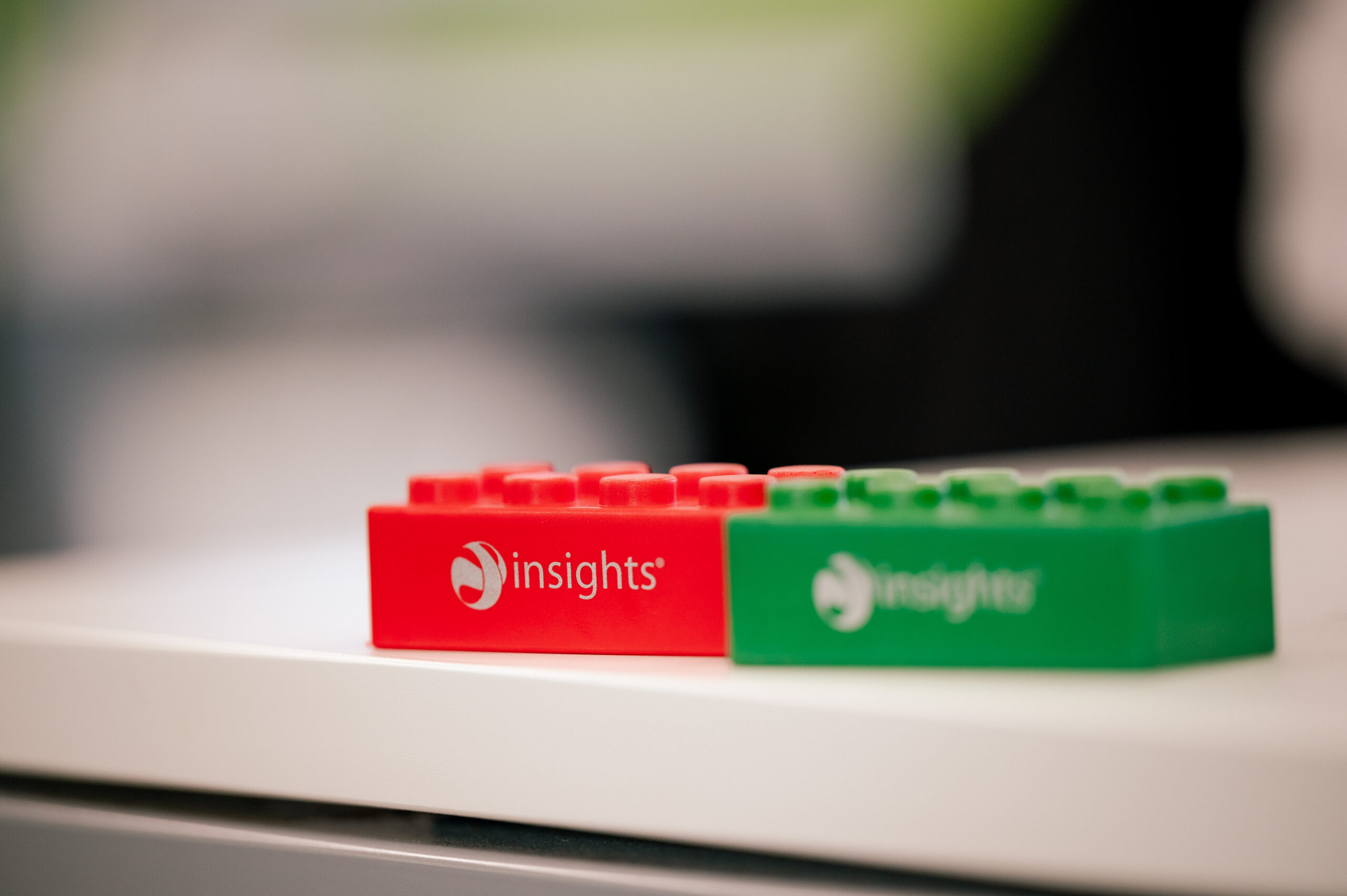 Is there really a Product Launch Formula?
Who doesn't love a good list? 
At Tactical Solutions, we're all about thinking. There's nothing we love more than applying our little grey cells to a problem and seeing how we can revolutionise tried and tested methods, helping our brands get jaw-dropping insights from actionable data. 
As such, there's no guaranteed product launch strategy that works as a one-size-fits-all. In fact, we'd say that it's probably a little unoriginal – no offence – mainly as we create bespoke plans and assistance for all of our brands. 
We take the time to consider your goal, KPIs, and areas of focus before diving in. Whatever you want us to put our data-driven minds to, we'll pivot your bespoke strategy and reporting analytics towards it. 
However, it is useful for brands to have a product launch checklist on hand. It's a little like a cheat sheet, but don't worry – we won't tell if you don't.
Prep, prep, prep
Make sure you're ready to take on the world pre-launch by using real data. We are a little biased here, but there are proven results in using accurate figures taken from the stores you're set to launch in.
You may already have helpful numbers if you are focusing on a range reset that has been taken from previous launches, giving you key insights as to what landed and what missed the mark the first time. 
Considering buyer personas and demographics add more strings to your bow, giving you the ability to further customise and adjust your marketing materials – helping you make an even bigger splash on a hyper-saturated shelf. 
Clear as crystal
To stop your product messaging from becoming too muddled, utilising a framework or map can help take the mystery out of too many clashing ideas. Once you've determined your market, you can start to pinpoint the following: 
Solidify key market targets

Lay out the main goal for each product and its audience

Explore core messages and usages for each persona

Fully conceptualise each product for your target market
They shoot, they score
Puns aside, goals are extremely important when it comes to NPDs and range resets. Without these parameters, your marketing and field sales teams will struggle to help your brand create a foolproof strategy. Usually, these operations will have at least one solid goal, which could be any of the following: 
Clearly establish (or reestablish) your brand name, identity or core messaging

Build awareness around the new product or revamped line

Start to craft relevant opportunities for sales and distribution channels

Plan and carry out a launch that encapsulates the educational, testing, and purchasing phases of your customer journey

Consider cross-selling your new range or product to your existing customer base, as well as targeting your new and exciting potential clientele.
Once you've boxed off these aspects, you're well on your way to pulling off a successful launch. If your product lingers in the mind and shoots off the shelf, you'll know that the initial kick-off is a certified win. 
Want to electrify your product launch? We can give you the leads, data, and tech to give it gigawatt-shine. That's the equivalent of 3.125 million solar panels. 
Or roughly 1.3 million horses, if you're more traditional. 
Let's Talk Range Resets
Sometimes we could all do with a bit of a refresh. 
A range reset is when you completely strip back operations and determine how to reinvigorate existing product lines in-store.
Perhaps you're shifting to a brand-new supplier base with streamlined skus, or are planning on facilitating a lower-price point to give you the edge over the competition? Or maybe you've discovered new insights that have completely changed the way your brand is marketing products? 
Whatever the reason, we can help you smoothly and seamlessly revamp your range. 
From initial distribution to shelf-space positioning, discerning product selection and general line visibility, our team of Brand Champions can assist in boosting your sales – whether you're looking to completely overhaul existing products or revitalise the way your line operates.
We are able to create strategies using years of expertise and market insights to help you get the best chance of nailing your reset, using big brains and even bigger data to ensure it's a success. 
Why choose Tactical Solutions for your NPDs and Range Resets?
There's nothing more important than nailing the execution of new product development. It's an exciting and nerve-wracking time for a reason, with plenty of possible issues that could crop up and put a dampener on your launch – no matter how much time or planning has been put into it. 
To avoid the pitfalls of poor management and to smooth out your existing process, we can help with availability, timing, and, most importantly, visibility. After all, if your product isn't on the shelf, then there's little chance of it making that vital transition into shoppers' baskets. 
That's where we come in. 
Using 3 billion data units sourced fresh from EPOS and POS points in-store, we can get you live insights exactly where you need them. 
From here, our Brand Champions can create innovative reports and analyses in real-time – giving you a buyer's eye view of the products that are making an impact and which ones are struggling to stand apart on the shelf. 
From here, you'll be able to get a complete sense of how your new line or reset is performing, offering you the chance to pivot your marketing and make informed choices as to what happens next in the post-launch phase. 
With numbers taken from a number of key sources from over 97% of stores up and down the country, including planograms and compliance imaging, we give brands the power to sit in their consumers' brains – with no wacky science or pricey research required.
Cool, right?  
But we know numbers are nothing without excellent people driving them. That's why our Brand Champions are also on hand to visit your stores personally, putting boots on the ground while your marketing teams are busy dreaming up the next big thing. 
Equipped with years of experience and a passion for brand visibility, we like to understand what makes customers go wild, implementing our discoveries with salient plans and strategies that stack up to great returns. 
But it's not just customer mindsets we love to explore. 
We also take the initiative when it comes to brand and store partnerships, making key interventions where our data has indicated lower-than-normal performance and targeting them at the source. 
With education, compliance coaching, and solid data, we can implement guidelines in the places set to stock your upcoming resets and launches, helping them get a full understanding of your marketing materials, key USPs and KPIs – helping you get the most out of your in-store presence. 
We also make sure your stores are brushed up on their branding knowledge and have everything they need to make your launch a success, including correct promotional materials and layouts that will catch your customers' eye from the get-go. 
At Tactical Solutions, our award-winning team can give your product launch the perfect send-off.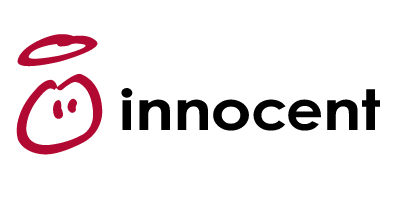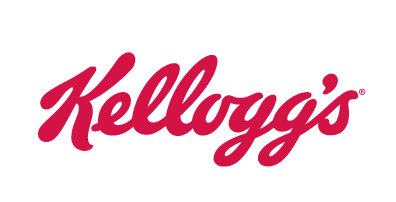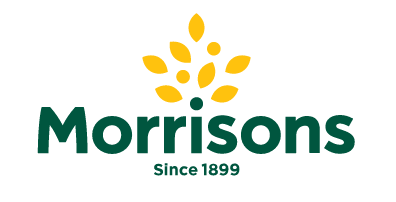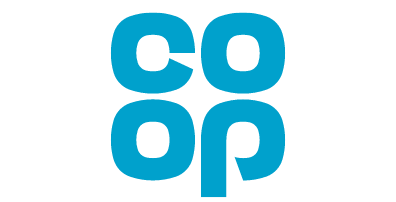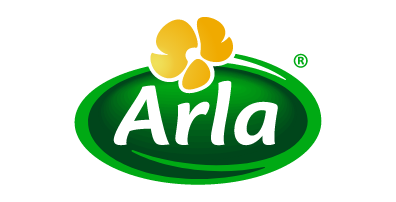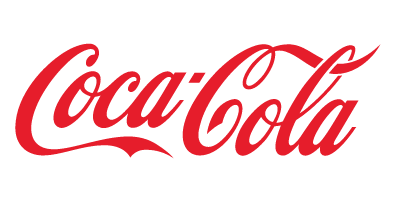 Chewing Success: Our Collaborative Journey with Mars Wrigley We have recently collaborated with Mars Wrigley for a 12 week project, focussed on driving engagement, improving availability, and enhancing distribution across the cherished Wrigley's range. Targeted for...
Get In Touch
Whether you're an existing customer, or a potential one, if you'd like to learn more about our retail tech, and about how we can help, please drop us a line.