We're data-led,
but people focused
'Smile!' Our Image Recognition technology makes it possible to monitor shelving with a quick photo. It works for any category, shape, or size of product, even 'say cheese'. But most importantly, it's cost effective, fast, easy, and takes away the need for complex planograms. If the eye can spot it, so can Reapp.
Reapp instantly highlights gaps in distribution and missed sales opportunities, which saves time and effort, and enables our team to focus on high-value interventions.
Real
Tech.


Real

Data.


Real

Handy.

The images gathered are analysed by Reapp provide you with an instant view of your overall share of space at any one time. This means you have the ability to quickly:
Compare against competitors
Ensure retailer adherence
React to any stocking trends on a hyper-local, regional or
even national scale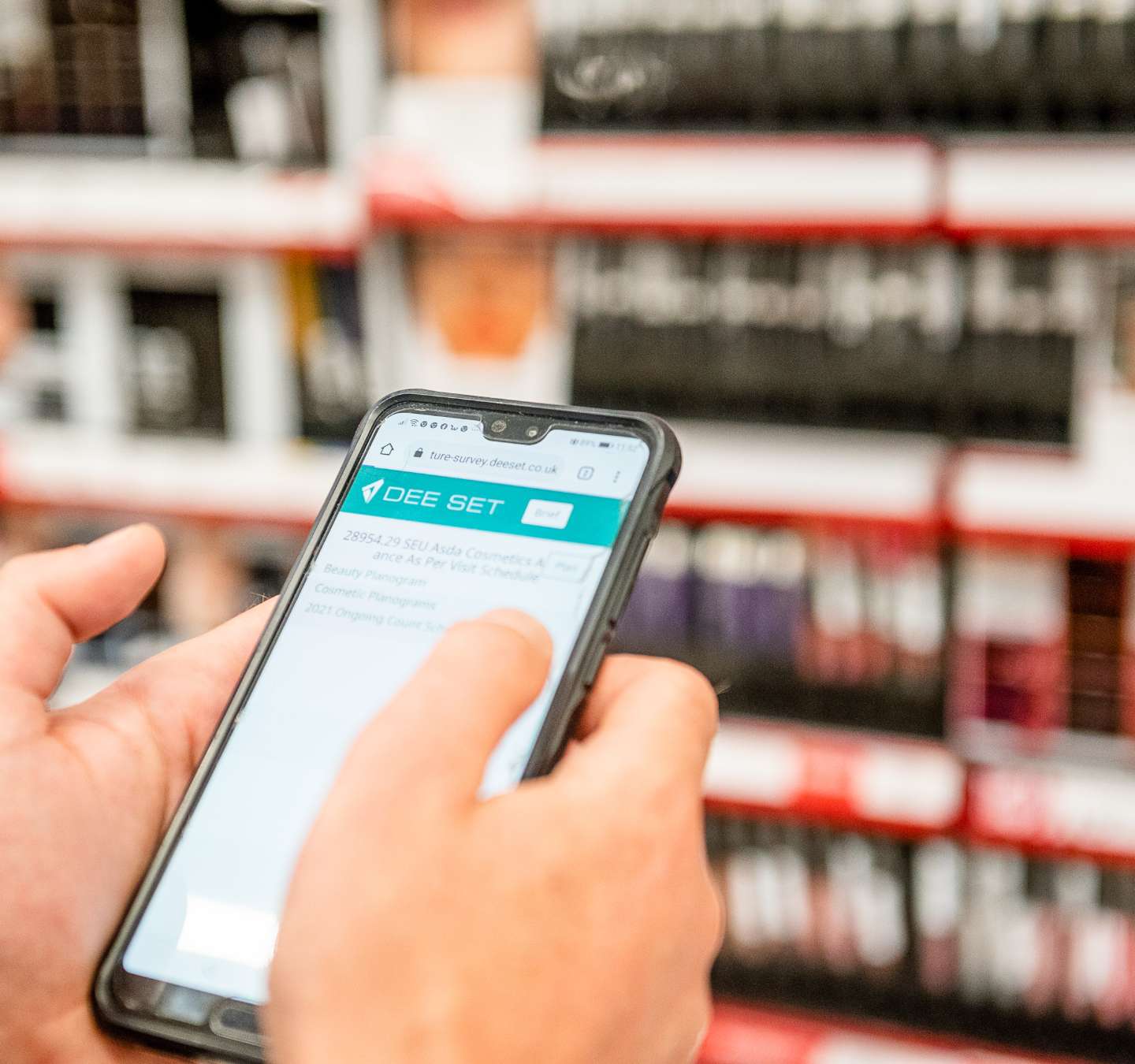 Passionate about tech,
even more passionate about people
Of course, we mustn't forget the importance of marrying the tech eye with the human eye. You'll find your reports are much clearer when combined with the trend analysis produced by our team who regularly visit stores on your brand's behalf. We've built a quality team here, which means you only ever have the best people representing your brand, so that you get the best results.
Reapp is brilliant for…
Monitoring stock availability
Benchmarking against competitors
Checking compliance
Monitoring share of space
Our Brand Champions are within
10 miles of 97% of stores

in the UK, ready to support with 365-day promotion for your brand.
Shelf-space. Positioning. Visibility. Product selection. A lot of thought and expertise goes into maximising your sales. We get it. And whether its POS installation, check and fix, auditing or range changes, we combine big brains with big data to make sure the right improvements happen.

1,000,000+ interventions each year

3,500+ data-led calls per week

3 billion data units at our fingertips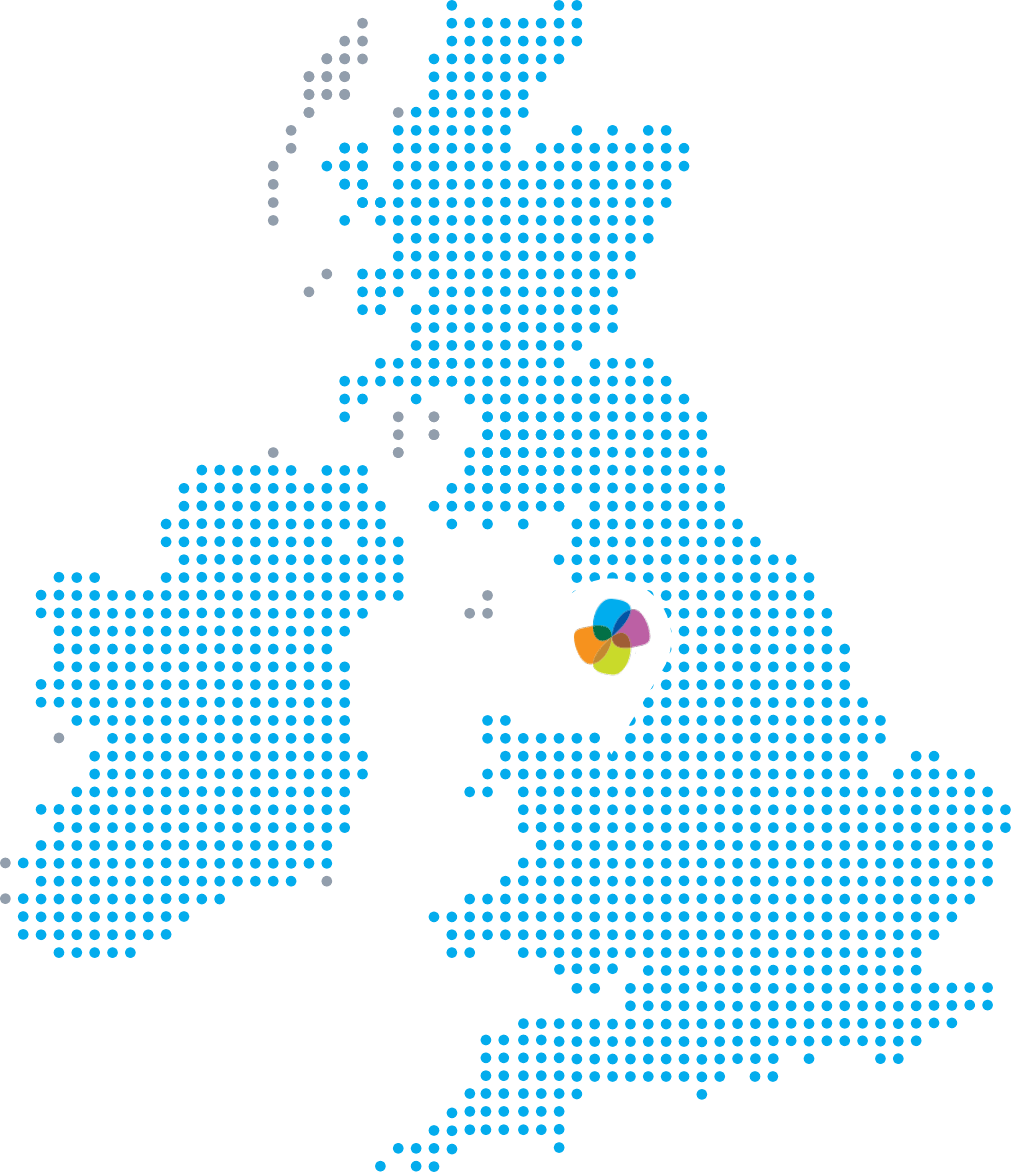 A picture of success: what exactly is image recognition?
Image recognition technology has come on leaps and bounds over the past few years. At one point, AI-based image recognition was limited to sci-fi blockbusters and spy flicks – we've all watched in awe as a team has had to pull off a long-winded heist to get into a vault – but now, its benefits can be found everywhere. Beyond security, image recognition applications are hard at work across the healthcare sector, assisting with microsurgical procedures and kinematics where an extra pair of automated eyes are needed.
The automobile industry and, unsurprisingly, the gaming sector are also using this clever tech to push the boundaries of innovation, where it makes its mark in streamlining production processes and harnessing facial recognition to help improve player immersion. 
So, while this all sounds fantastic – how does it work exactly?
An offshoot of artificial intelligence, image recognition is hard at work in nearly every aspect of our daily lives, with its machine-learning capabilities processing digital images or video to identify product attributes and features.
At Tactical Solutions, our own industry-leading image recognition solution, Recognise, sees the world differently. As a computer, its digital image processing understands that a picture is a picture – but looks deeper into the elements that form its makeup. An image recognition tool understands that pixels, with a wealth of numerical data, are the best representation of what we humans see with our eyes. It's important to note that, without some deep learning, computers will struggle to differentiate images – this is because a computer 'sees' in numbers, not in concepts or any wider knowledge. Recognise, like most solutions that use machine recognition in retail, takes this numerical data and turns it into a tapestry of patterns and regularities, using these familiar aspects as a 'representation' of what it's looking at. Pretty neat, isn't it? 
However, image recognition should not be mixed up with object detection – another automatic human capability. Computers are fantastic – they wouldn't have received such a rapid mass adoption if not – but they require some seriously smart technology to imitate our eyes and brains in understanding the world around us. For computers to process visual data in this way, image recognition technology is an effective solution. This is because, as the name suggests, it can process aspects of an external image and classify it into various product categories.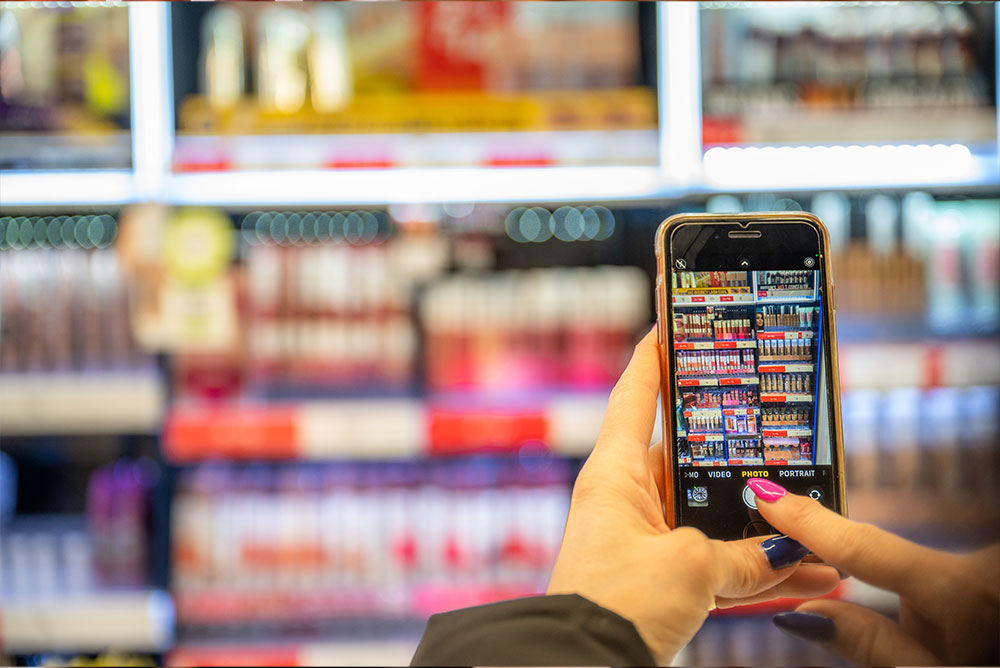 How does this apply to retail businesses?
With so much potential, it's understandable why we'd be so keen to get our mitts on this tech and put it to work in the retail industry. Already, there are plenty of competitive intelligence techniques used by field reps the world over that are helping to improve customer experience and streamline the packaging, processing, and promotion of consumer goods in multiple sectors. Even finer details, such as price detection and overall quality can be determined by visual content fed to these engines, helping to optimise overall shelf health for brands and customers alike. 
Amazingly, other factors such as advanced biometrics have been introduced to image recognition solutions, assisting brands and marketers in getting a complete picture of how their products are used and interacted with on the shop floor. We see this in action within a number of ways: 
Product audits: We know that the shelf is probably not the most interesting place when it comes to sourcing those key figures. In fact, the thought of manually auditing physical stores is enough to induce shudders around the entire Tactical Solutions team – which is why we're glad that image recognition not only speeds up but smooths out the process. Our time is precious, which is why image recognition technology cuts out inaccurate audit data and messy retail executions that look nothing like the proposed layout – understandable, considering we're all only human. But where our brains struggle with the regular alignment and standardisation of data, artificial intelligence thrives. This data, which can be interpreted on even the most granular level by computers, cannot only understand how much share of shelf each brand has but can also glean pricing trends and retail sales, too. There ain't no audit like an intelligent audit. 
Planogram compliance: Ah, planograms. The backbone of any broader strategy when it comes to good, solid merchandising. We know that, on paper, a planogram is able to improve customer satisfaction thanks to a gorgeous-looking display bursting with consumer goods that never seem to run out, maximising sales and keeping everybody – from brand to buyer – happy. Under corporate instruction, retailers should know how to look after the general upkeep of a shelf according to the terms and conditions of a contract, but numerous factors, from short staffing to shipping problems, can cause issues with fulfilling that compliance. This is where technology can help brands bridge that vital gap – helping retailers and brands alike to stay at the top of their planogram game. 
Image recognition can use a single photo to determine whether the goods on the shelf match the reference planogram, creating a layered algorithm that shoots an alert about any discrepancies. We can't be in hundreds of different places at once – but this technology allows brands to ensure that customer demand is being met, wherever their goods are sold. 
Empty shelf detection: Shopper frustration is a real issue. 'Stockouts' (otherwise called shelf shortages) is one of the leading causes of customer dissatisfaction, something that has been seen in spades as retailers struggle to fulfil increasing demand alongside supply issues. 
When shelves look barren and stores appear understocked, concerns start to grow on behalf of the consumer and brands – understandable, as this is the visual evidence of money literally disappearing from the industry's regular income streams. It's a looming problem that has been worsened by current geopolitical and worldwide impacts, but technology has been able to not only recoup but revolutionise how retailers can keep on top of their shelves for the good of their customers – and their monetary interests. When a vital SKU is missing from its place, image recognition applications are able to pick up the slack, helpfully notifying when staff needs to replace stock or put another order in. As our systems become even more intelligent, these machines can learn more complex algorithms to pre-empt a shortage, pulling up trend analysis and customer bases to ensure that business keeps booming. And who doesn't love that?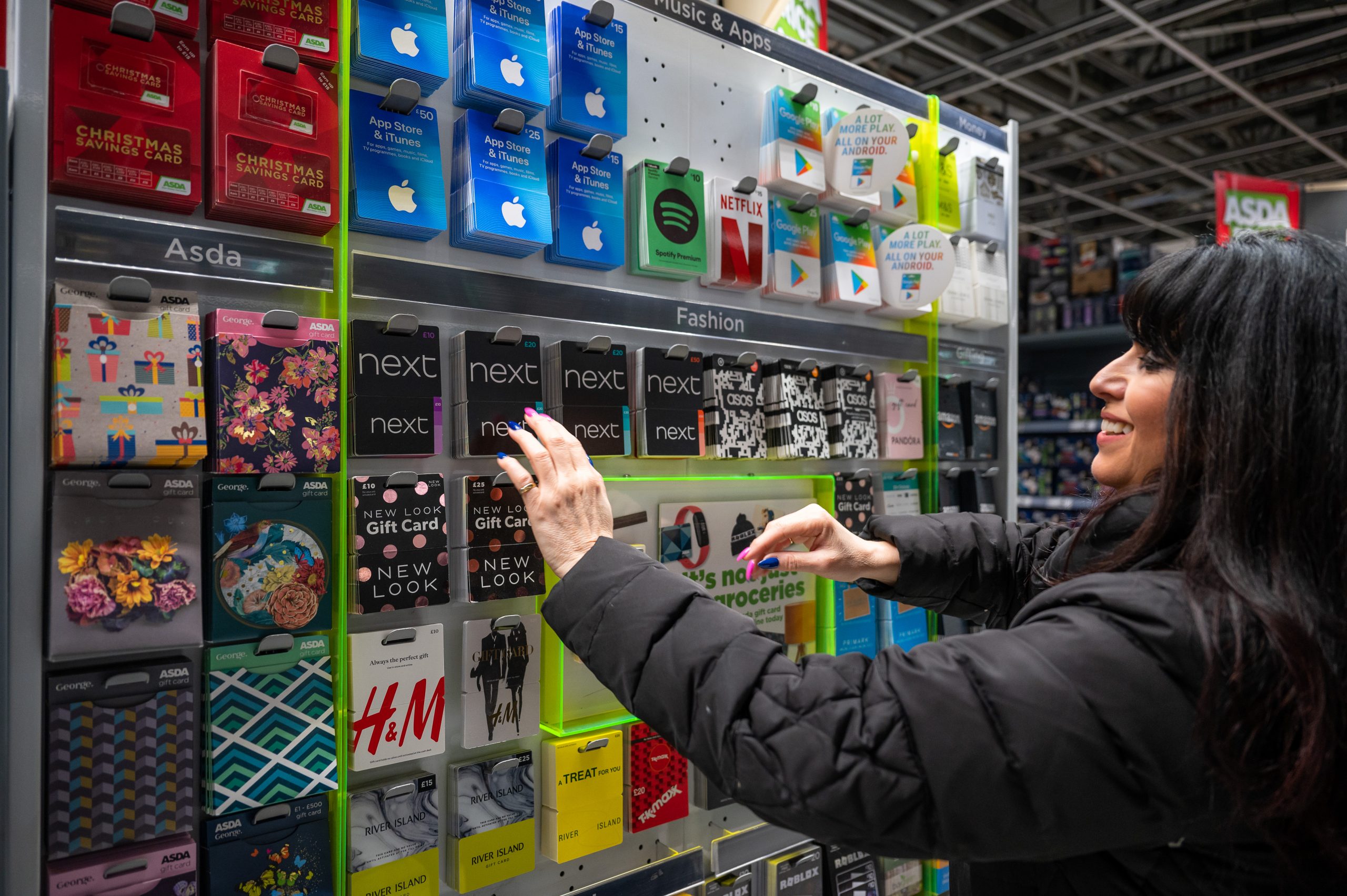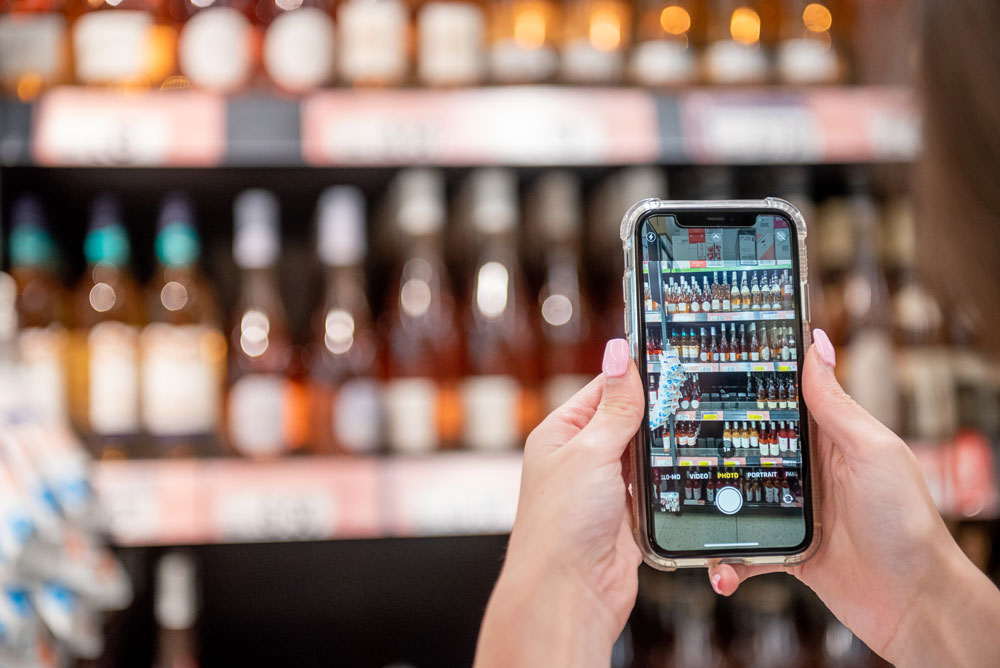 How does image recognition technology work?
So, how do we help one of our smart solutions understand what it's looking at? Well, much like our own team of retail market experts, we all have to start somewhere when it comes to learning about actionable insights and product placement – even artificial intelligence. It all starts with the creation of a neural network that processes each individual pixel within an image. In order to 'learn' what it is seeing and to pick up on the visual display, the team will feed the network with pre-labelled images that are relevant to its purpose, such as depictions of a retail shelf, to teach it how to recognise similar imagery without prompting.
The more we feed the image recognition software, the more the neural networks, made of multilayer perceptrons (MLPs), convolutional layers and pooling layers, are able to build pathways that help it understand what it is seeing. In this retail application, for example, these neural networks view the share of a shelf – the sheer volume of shelf space your brand takes up – a bit like a grid. Working as a filter, these layers scan through pixels and pass on relevant information to the next one, helping the system narrow down what on earth it is seeing and digest it, in a way. 
Here at Tactical Solutions, we've not only witnessed but have led the growth of image recognition in our field. We not only source the freshest, tastiest numbers but crunch them in a way that makes sense, serving them up in reports that make marketing magic happen. Bon appetit. 
How can image recognition work for my brand and product offering?
One of the main benefits of image recognition is its sheer versatility. With a single snap from one of our Brand Champions, digital image processing quickly turns empty shelves into a product catalogue just waiting to be allocated – allowing brands to contextualise gaps into prospective cash. These real-time images give our clients insight as to what's happening right now in the stores where your products are being used, with data collected straight from the source. 
Our solutions are fueled by Reapp, containing powerful image recognition technology that collates vital numbers where you need them most. Using this handy tool, stock availability and competitive insights from selected brands can be delivered straight to your device, alongside the power to ensure your store compliance and planograms are being stuck to. Time, money, and energy are in ample supply with Reapp, whose savvy software is able to note and apply pricing trends from multiple sources. There's no need to take several photographs either, as Reapp is able to, well, recognise product sizes, shapes and categories when considering objects as part of its report – allowing our brands to tailor and tweak the aspects they would like to focus on.
We bring efficiency to the shelf's edge. But behind every great bit of kit is a team that not only innovates but elevates its usage. During our Data-Led Calls, the Tactical Solutions workforce regularly visits stores to gather in-house images and get a sense of how your product offering is treated in the retail environment. We operate as an extension of your brand itself, building crucial relationships and representing your company while understanding how we can source the freshest data for our reports. 
Tactical Solutions' team of leading data scientists make over 6,000+ calls a week in stores across the nation, making our methods some of the most efficient in field marketing. Armed with a thirst for knowledge and a hunger for the crunchiest of numbers, we use image recognition to quickly evidence and explain how your products might be struggling in certain sectors. This effective data is collated into simple, easy-to-understand reports that can be updated on a rolling basis, giving you analysis that informs your team on which path to choose next.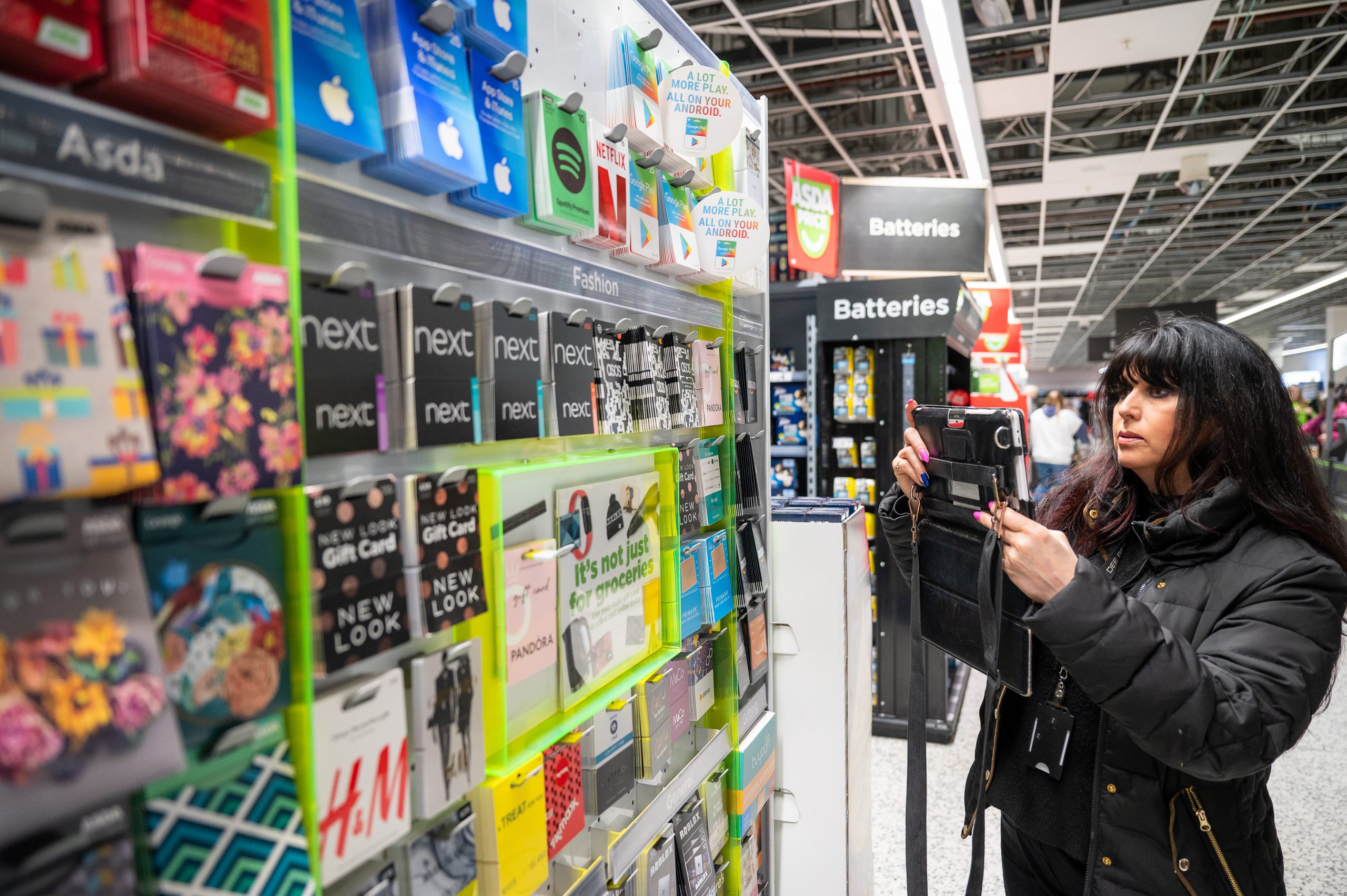 Retail execution technologies that go the extra mile 
We're all about working smarter, not harder. We know that consumer brands want to understand consumer behaviour, which is why we have image recognition at the heart of most of our data-led, analytical solutions. Whatever our brands' need, from cohesive strategy planning to creating actionable insights from a wide range of stores and prospective shelves, we are able to provide accurate data straight from the source.
Image recognition bypasses the need for tedious paperwork or human error. When you need to take corrective measures – and fast – this technical wizardry can scan a visual display or reference planogram from the input image and equate them to a number of datasets, determining which aspect has to be focused on: whether that's shelf availability, planogram compliance, or product positioning. 
When you get retail store analytics from us at Tactical Solutions, we tie in expert knowledge that's sharpened with cutting-edge technology. Image recognition – through the use of Reapp, our own developed tool for obtaining visual data – is always harnessed by a group of award-winning field marketers with a wealth of experience.
We know that it's not enough to simply glean huge amounts of data and run it through a reporting system. Not everyone speaks geek – honestly, there's only so much number crunching we can take – which is why we endeavour to make our data shout loud about what brands can do to improve their standing. At Tactical Solutions, we create data-led solutions that are powered by people. This lets us get the best of both worlds, with field agents who can apply our industry-leading technological offering to a number of brand problems – translating them into vital retail analytics. 
We stand out from the rest because of this dual approach, combining technical excellence driven by a team that loves to get their teeth into the latest trends and industry analysis. Our reports are simple and straightforward, allowing our brands to build on key data that can be turned into effective, unstoppable strategies. Your goals are ours too, so we strive to deliver solutions that not only fix your problems but promise growth, month after month. It's not rocket science – but we like to think that our service is truly out of this world.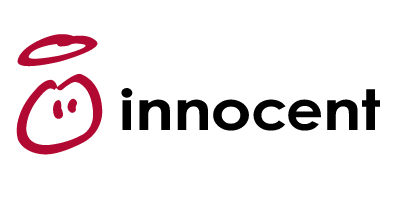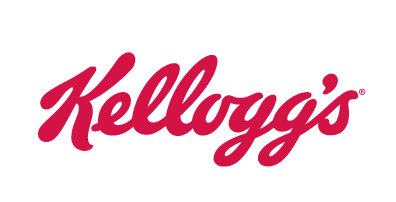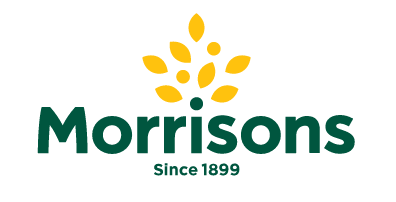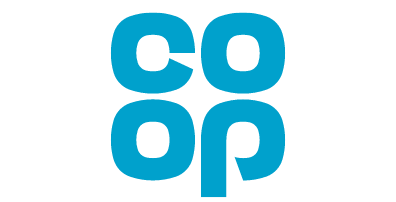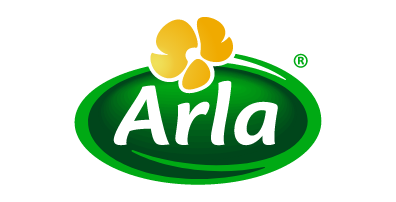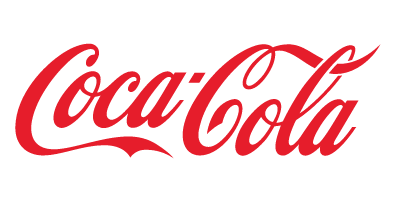 Chewing Success: Our Collaborative Journey with Mars Wrigley We have recently collaborated with Mars Wrigley for a 12 week project, focussed on driving engagement, improving availability, and enhancing distribution across the cherished Wrigley's range. Targeted for...
Get In Touch
Whether you're an existing customer, or a potential one, if you'd like to learn more about our retail tech, and about how we can help, please drop us a line.